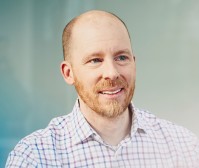 Keynote:
Glen Cathey
Unless you've been living under a rock the past few years, you've heard a lot of hype surrounding AI and chatbots in sourcing and recruitment. In this session, Glen will walk you through Randstad's multi-year journey of evaluating, building and implementing AI-powered matching solutions and chatbots and help separate myth from reality.

Bio:
With more than 20 years of experience in recruiting, Glen Cathey is a globally recognized sourcing and recruiting leader, blogger booleanblackbelt.comand corporate/keynote speaker (10X LinkedIn, 10X SourceCon, 3X Talent42, 3X SOSU, 2X ATC, Booking.com, PwC, Deloitte, Intel, Booz Allen, Enterprise Holdings, AstraZeneca…).

Glen currently serves as the Global Head of Digital Strategy for Randstad reporting into the Netherlands and focuses on implementing data and automation strategies as well as emerging technologies such as AI and blockchain in sourcing and recruitment.

Over the course of his career, Glen has been responsible for talent acquisition training, process, technology, analytics and innovation strategies for I.T. staffing and RPO firms with over 100,000 hires annually, and he's built, trained, developed and led large local and centralized national and global sourcing teams ranging from 40-300+ associates.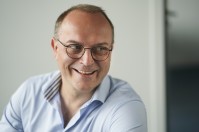 Keynote:
Gerard Mulder
In his keynote Gerard Mulder will take us on the journey and discuss the impact of AI in recruitment and HR and how technology will help us proceed and excel, now and in the future.

He'll discuss how how to best connect people and jobs, how to analyze HR data and the current developments around understanding the data we work with in this industry.

We promise it won't be technical!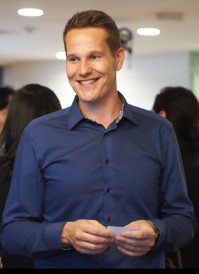 Keynote:
Riku Malkki.

Why does video matter in recruitment?

Seismic shifts are happening in the world of work; leading organizations across the globe are already realizing the benefits of using video interviews throughout their hiring process.

Video is no longer just a nice-to-have—it's an essential part of your recruitment strategy. In his keynote, Riku Malkki will guide you through why video matters to you as a recruiter as well as provides an unparalleled opportunity to candidates - and why you should implement it to boost your recruitment process.